26.05.2014
Campsites status in 2014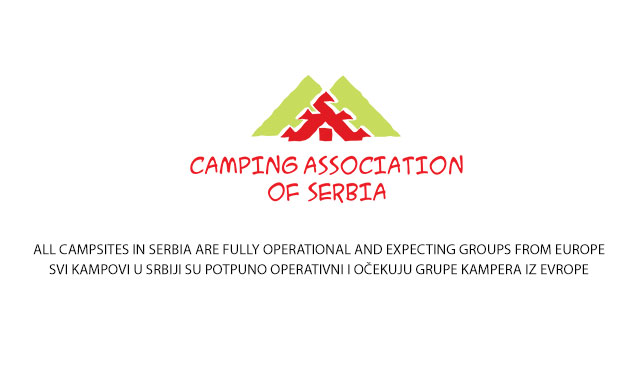 Camping in Serbia in 2014
According to the state of emergency and floods in Serbia, Camping Association of Serbia made a full check of all camping accommodation facilities in order to check the operational status for the upcoming (started) season.
Majority of the campsites are fully ready and already provide accommodation for the  guests. Only few campsites are not fully operational in this moment:
Camping area Strand, Bogojevo – Managing board decided to rent the camping ground to the third part operator. Till third part start the rent, campsite will be fully operated under the legal owners; Contact person: Atila Rupa
Campsite Ovčar banja – Vehicles are unable to approach to the campsite due to the raised level of the river. Access is able over the suspension bridge and vehicles can be parked on the parking lot 200m from the campsite;
Camping area Žuta stena, Arilje – Campsite is in the process of cleaning the remains inflicted by the river Rzav and will be fully functional in next 10 days due to the fact that the group of Belgian campers are expected on 15th of June.
The conclusion is that Serbian campsites are fully operational (except above mentioned) due to the big floods close to the larger river flows in Serbia.
We do hope that this natural disaster will not negatively affect the camping season in Serbia, specially considering the fact that many groups from Netherlands, Belgium and Germany are already driving towards Balkan and Serbia and there were no cancellations so far.
Sincerely,
Camping Association of Serbia