14.04.2014
Call for Capacity Building Trainings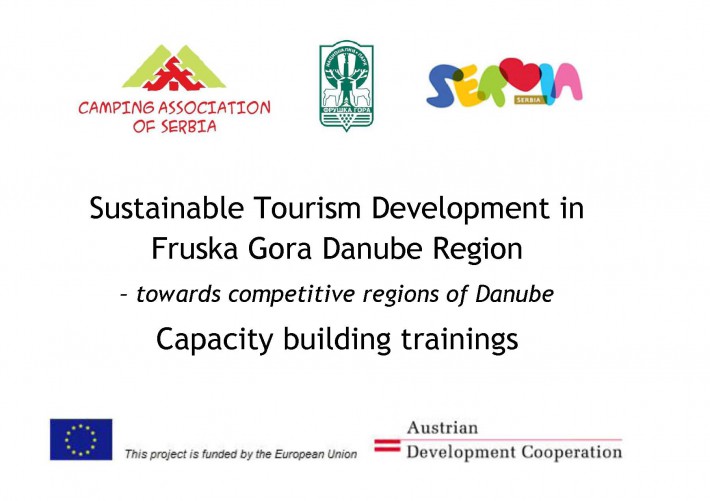 For tourist service providers in Danube region of Fruska gora
Hereby we would like to invite you to participate in trainings for support of tourist service providers in Danube region of Fruska gora. Trainings will be organized as the part of the project "Sustainable development of tourism in Danube region of Fruska gora" which is being implemented by Camping Association of Serbia in partnership with Touristic Organization of Serbia and National park of Fruska gora. The main objective of this project is to create the preconditions for sustainable development of tourism in Backa Palanka, Beocin, Sremski Karlovci, Novi Sad and  Indjija through developing business capacities of subjects of touristic service and innovative development of touristic products.
Trainings will be organized during May, 2014.
You may find below the application form. Please send fulfilled version to info@camping.rs not later than 25th of April.
The costs of travel, accommodation and food, as well as coffee breaks during the seminar will be covered by organizer.
This project is supported by Austrian Development Agency and European Commission as a part of IPA 2011 Socio-economic development of Danube region in Serbia.