Campsite Zasavica - Zasavica, Sremska Mitrovica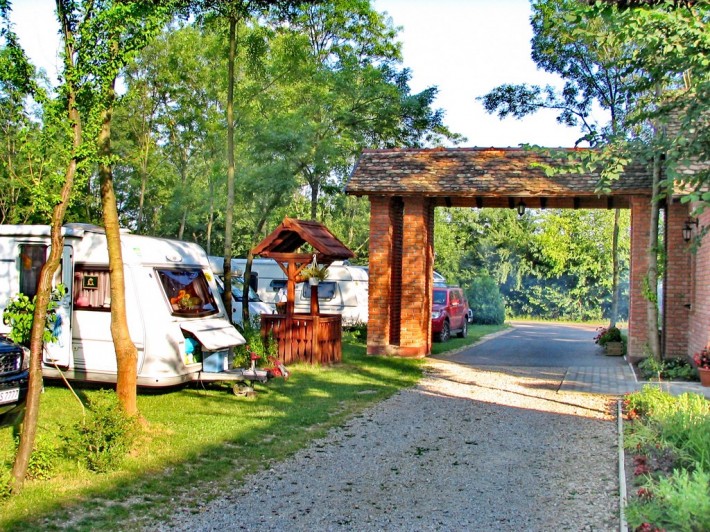 Specijalni rezervat prirode Zasavica Selo Zasavica II, Aleksandra Markovića bb, Sremska Mitrovica, Srbija
15.04. — 01.10.
0.5 ha
+381 222656 214
+381 22 2656 214
+381 64 644 20 17, +381 63 535-895
GPS: N 44.960556, E 19.523056
Camping site "Zasavica" is located 12 km south of Belgrade-Zagreb highway, 80 km west of Belgrade and 62 km south of Novi Sad. The campsite is reached when you leave the highway for Sremska Mitrovica, then you go left after the tollgate till you reach the roundabout at which you should continue straight, then across the bridge on the Sava River towards Macvanska Mitrovica. At the T-junction, you should go right towards Macvanska Mitrovica and then continue to the village Zasavica II. At the end of the village you should turn left to the camp. The camping site is marked by 12m² signposts at all problematic points and intersections.
Camping site "Zasavica" is one of the youngest, but also one of the most modern and best-equipped camping sites in Serbia, with a capacity of 42 motorhome (caravan) pitches. The camping site is ideal for nature lovers as it is located close to the Special Nature Reserve Zasavica, where the reserve can be visited by boat, pedestrian tours, individually or in guided groups.
The SNR Zasavica is a heaven for many and various plants (water lilies, mushrooms) and animals (beavers, otters, swans, fish), known for its clear waters. One exclusivity is that you can find here old races of genetic resources in Serbia, namely: Mangulica-Srem black lasa, Prairie ox and Balkan donkey. The reserve also has a donkey dairy farm. If requested, the camping site organizes visits to Sremska Mitrovica and the ancient Roman city of Sirmium, monasteries of Fruska Gora, Novi Sad and Belgrade.
The immediate vicinity of the reserve provides a variety of sports and recreational activities.