Camping Area Žuta stena - Arilje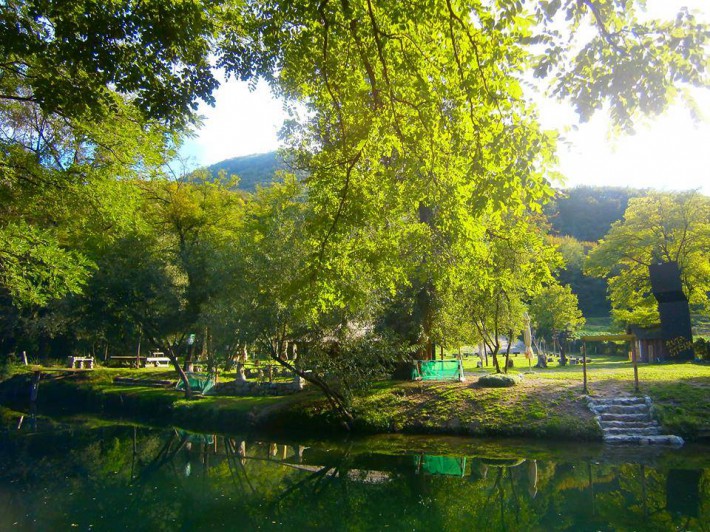 Arilje, Žuta stena
01.05. — 01.10.
0.5 ha
+381 (0)63 681 998
GPS: N 43.74962, E 20.07166
Only 2 km away from the centre of Arilje, by the road to Visočka spa, mini camp Žuta stena offers relaxation by the Rzav River. Your adventure could be fulfilled with beach volleyball, football on grass, table tennis, darts, badminton, frisbee disc, playground for kids (with swings, seesaws, slides and trampolines), a beach bar. The Klisura Monastery (15 km), the Water Cave (22 km), bike and hike trail Klokoč (5 km), the Mlinarev san restaurant offering the overnight accomodation (about 500 m away) and Vila Ravijojla, an experimental household model (across the road) are also located in the vicinity.
The campsite has a total of 14 sites to set up a tent.
Contact person: Nikola Bošković